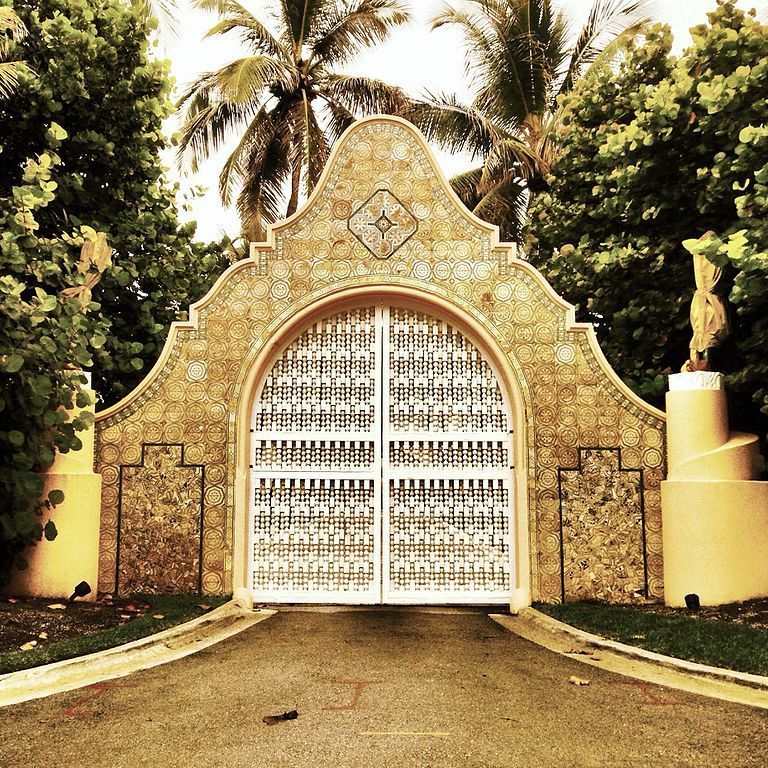 After collaring a woman who got past security at Mar-a-Lago (described by Chris Hayes as President Donald Trump's "bribery palace") the Secret Service found a USB drive in her possession. So they stuck it in a computer to see what was on it.
From the Miami Herald:
Secret Service agent Samuel Ivanovich, who interviewed Zhang on the day of her arrest, testified at the hearing. He stated that when another agent put Zhangs thumb-drive into his computer, it immediately began to install files, a very out-of-the-ordinary event that he had never seen happen before during this kind of analysis. The agent had to immediately stop the analysis to halt any further corruption of his computer, Ivanovich said. The analysis is ongoing but still inconclusive, he testified.
Experts say don't do that.
Jake Williams, founder of Rendition Infosec and former NSA hacker, criticized the agents actions threatened his own computing system and possibly the rest of the Secret Service network." …

Williams said the best way to forensically examine a suspect USB drive is by plugging the device into an isolated Linux-based computer that doesn't automatically mount the drive to the operating system.

We would then create a forensic image of the USB and extract any malware for analysis in the lab, he said. While there is still a very small risk that the malware targets Linux, that's not the normal case.
What ephemeral messaging is good for
A few years ago, a friend of mine, Nico Sell (who runs the Defcon kids' programming track r00tz) asked me to join the advisory board for her startup, Wickr, which does "ephemeral messaging," a subject that is greatly in the news with Facebook's recent announcement of a new kind of "ephemeral messaging" option.
Teen Vogue counsels taping over your webcam to resist FBI (and other) surveillance
As EFF's Eva Galperin notes, Nicole Kobie's story about resisting surveillance by taping over your webcam "proves that once more, the best and most straightforward tech reporting is being done by Teen Vogue."
Unemployed 20-year-old who lives with his parents confesses to massive German political dox
When top German officials had their emails and social media hacked and dumped, people wondered whether the attack was some kind of well-financed act of political extremism, given that the targets were so high-profile (even Chancellor Angela Merkel wasn't spared) and that politicians from the neofascist Alternative for Germany were passed over by the hacker.
This precision 3-piece knife set is just $70
Seasoned chefs have a bit of a love-hate relationship with their cutlery. A really good set of knives has to prove its worth by being put through the wringer and if theyre really good, theyll still look great afterward. So it is with the Damasukasu Japanese 3-Piece Master Chef Hanshu Knife Set. Sitting in []
Start making music in Logic Pro X with this producing course
With the intuitive software out there today, anyone can become a music producer. Youve probably heard that from any number of laptop impresarios, but you still have to know how to use the tools and Logic Pro X is one of the best platforms out there right now. In order to get the most []
Redact, rework or sign PDFs effortlessly with this Mac app
Believe it or not, PDF files have been the go-to format for contracts and forms of any type since 1993. And sure, theyre easily shareable but thats about it. When you need to edit or sign a document and you will thats when frustration can set in. Luckily, there are workarounds, and []
READ THE REST